Bag Filters, Carbon Cartridge Filters and Strainers
Protecting industrial, water treatment, and food & beverage manufacturing processes from contamination in raw materials, ingredients and water.
These products are initial filtration steps to control and prevent particulates and contaminates entering the manufacturing process protecting valves, pumps, seals, and heat exchangers from clogging, damage and failure. By doing this at the earliest possible point in the manufacturing process, equipment downtime is minimised, ensuring longer operational service periods, which reduces running costs.
Whether it's a new filter application with a suitable housing, or replacement bags or carbon cartridges for existing filtration systems, we have a range of products to meet your filtration needs and reduce your operating costs.
Bag Filters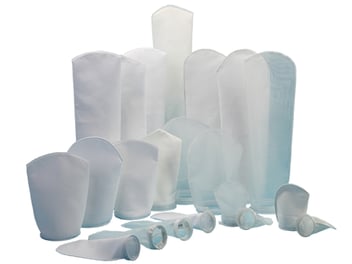 High-performance bag filters for removal of sediments, particulates, gels, corrosion products in all liquids. Used in new filtration systems and can retrofit all existing bag filters to reduce costs.
Available ratings - 0.5 to 1,000µm, Materials - PP, PE, NY, & PTFE, Sizes 1, 2, 3 & 4 and a range of collar and ring options. Bags customised on request. All bag filters come silicone free as standard.
Carbon Cartridge Filters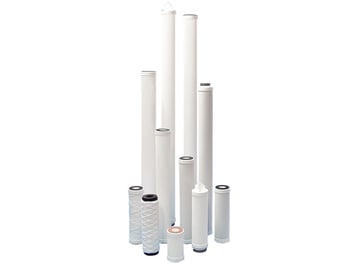 Carbon cartridge filters remove odours, organics, colour, chlorine, and chloramines from aqueous solutions, and offer particulate filtration to 5-micron. ClearPore Carbon is provided in grades allowing performance to be tailored to the needs of each application.
Our carbon cartridges can be retrofitted in all existing cartridge filtration systems or combined with our industrial housings in new applications.
Strainers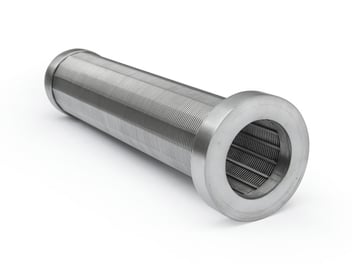 Emphasis is now placed on minimising equipment downtime and increasing servicing intervals to reduce costs, CleanPore Strainers protect processes by removing solid particulates and insoluble materials causing downstream issues.
Available in mesh basket or wedge wire formats and simplex or duplex arrangements for flowrates over 300m3/hr to be offered.
Bag Filters
Bag filters are a critical first step in preventing contaminates from entering the manufacturing process.
When a stream of liquid is passed through a fabric bag, particulates are collected on its surface – controlling any impurities that could otherwise reach the process environment. This is particularly important in the industrial and food and beverage industries, where raw materials and ingredients need to be kept safe from degradation.
In addition, bag filters are responsible for removing solid particulates and insoluble materials that could cause downstream issues at valves, pumps, seals, filling heads and heat exchangers, ensuring longer operational service periods and better value for money from consumable parts.
Typical liquids or solutions filtered by bags are:
Washing and rinsing solutions
Carbon Cartridge Filters
Carbon filters provide chlorine, colour and odour reduction in liquids. Commonly found in industrial and food & beverage applications, activated carbon on the surface of the filter absorbs contaminated molecules.
We supply a wide range of products to ensure that the absorption characteristics you require will be met; from ozone and organics reduction in food products to reducing chlorine in water before reverse osmosis process, and more.
Strainers
By preventing the fouling of pumps, valves, seals and heat exchangers, strainers will help you to minimise equipment downtime and servicing – protecting your time and budget.
CleanPore strainer baskets are removable, easily cleaned and provided in a range of micron ratings, ensuring the removal of solid particulates and insoluble materials that may cause downstream issues in your filtration system.
Wide range of cartridge and bag filters to retrofit any existing installation.

Our experts will optimise your filter system to further reduce costs.

A talented and highly specialty team to support all your filtration needs.

Reliability in quality, delivery and support.
Talk to us today about your filtration requirements.