Liquid Filter Housings
Housing products for filter cartridges sourced and supplied by experts who understand exactly what your business needs.
Liquid Cartridge Filter Housings for Industrial and Hygienic Applications
Single Cartridge Filter Housings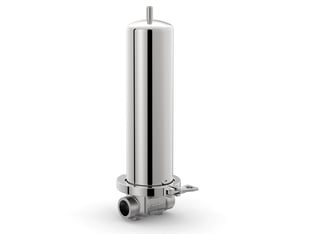 A range of st.st housings for industrial liquid and steam applications, flowrates between 1 to 5 m3/hr and rated between 8 and 40 bar.
Multi Cartridge Filter Housings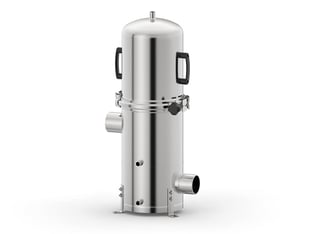 A range of st.st. housings for all industrial liquid applications catering for flows from 5 to 200 m3/hr and pressures to 10bar.
Hygienic Cartridge Filter Housings
A range 316 st.st single and multi-round housings suitable for sterile liquid filter applications, flows up to 75m3/hr and 10 bar.
High Flow Cartridge Filter Housings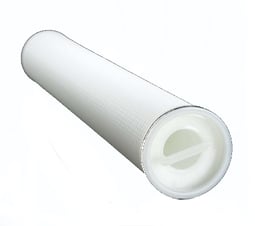 A range of 316 st.st or GRP housings for larger scale industrial water applications catering for flows between 200 m3/hr to 1,400 m3/hr and rated to 10bar.
Hygienic Bag Filter Housings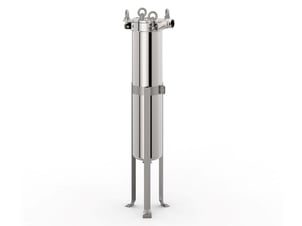 A housing range designed for liquid in food & beverage applications. Manufactured in 316 st.st. with an internal surface finish of Ra<0.8-micron. Suitable for size 1, 2, 3 & 4 filter bags.
Industrial Bag Filter Housings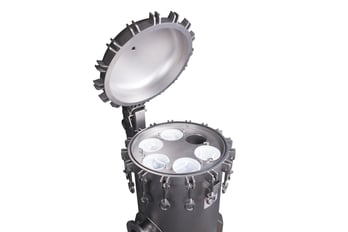 A range of st.st. housings suitable for industrial liquid applications catering for flows between 5 to 60 m3/hr & pressures to 10 bar, Suitable for all sizes of bag (1, 2, 3 & 4).
By using the most appropriate filter housing to suit your application, you won't just maximise performance; you'll create long-term value, too.
At PoreFilter, we have an exceptional range of liquid filter housings to choose from and, leveraging our 35 years of filtration experience, can help you to select a product that increases the efficiency of your entire liquid filtration system – creating the perfect blend of cost and capability.
Our solution-led approach allows us to make recommendations to ensure you can leverage maximum efficiency from the most appropriate filter cartridge and housing configurations. This enables you to make substantial improvements to your ongoing filtration expenditure and potentially enables you to enhance service life of your filtration systems.
Liquid flow rates to over 2,500 m3/hr

Pressure ranges of 8 bar through to 40 bar.
Designed for user-friendly operation, liquid filter housings are manufactured in a range of materials to suit a wealth of applications requirements, including:
304 & 316 Stainless Steel
Filter housings are also available in a range of connections such as BSP, Flanged, Triclamp and Din1851, as well as meeting the demands of ATEX and complying with the latest PED standard 2014/68/EU.
Explore our range, or get a quick quote to discuss all available savings.
Wide range of cartridge and bag filters to retrofit any existing installation.

Our experts will optimise your filter system to further reduce costs.

A talented and highly specialist team to support all your filtration needs.

Reliability in quality, delivery and support.
Talk to us today about your filtration requirements
No matter how small the filtration problem we are at the end of a phone or email to offer immediate support. Our aim as a company is to make filtration simply understood for all.
Our experience, knowledge and know-how of the Porefilter team enables us to deliver practical filtration solutions, because we know the importance these products play in your process.
Our aim is to provide you the best service. Whether a quote, a technical request or an order update we will respond to you the same day as you make the request. You want your quote, products or answers when you need them.
Quality products delivered at a reasonable cost. We aim to save you a minimum of 15% on your annual cartridge filter expenditure.