Contaminants in food production are many and varied. David Keay, Director, PoreFilterUK, explains the role microfilters play as the final insurance of quality.
>>> DOWNLOAD THE FULL PUBLISHED ARTICLE <<<
The food and beverage industry faces a range of challenges to prevent contamination of liquid products. These challenges include the need to ensure the quality of incoming ingridients, maintain contamination-free utility gases and liquids coming in to direct contact with products, and make sure the packaging process delivers a consistently high quality product, with the necessary shelf life. Sources of contaminants are many and varied. The smallest sized particle the human eye can see is 40 μ,m, therefore many contaminants are not evident when usually inspected. Spoilage organisms, such as yeast or bacteria that can cause the food or beverage products to deteriorate, impact quality and limit shelf life. These spoilage organisms can come from either liquid or gas sources. Bleed through of filter aids used in the packaging process, such as PVPP (short for polyvinylpolypyrrolidone; a synthetic polymer used as a fining to extract impurities) and CMC (short for carboxyl methyl cellulose; a thickener, binder and stabiliser used in a variety of foods) can lead to contamination. Corrosion or by-products created when using water in the manufacturing process, such as calcium scale, ferric oxides and organic colloidal material, may also contaminate the final product. All of these products tend not to be visible upon visual inspection. Filtration is a well- documented technique for their removal, however, this article will focus on the role microfiltration cartridge filters play as the final insurance of quality.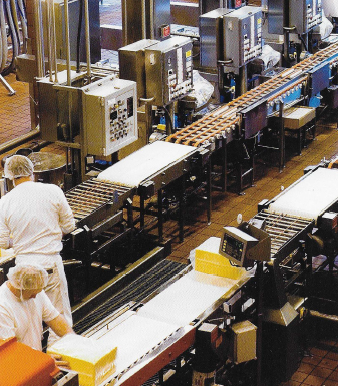 Microfilters have become the tool of choice for removal of contaminants, because they have proven effective in removing particles and microorganisms of 10 μ,m down to 0.1 μ,m. Their popularity can also be attributed to a wide range of microftltration cartridges available in the marketplace. Due to this variety, the optimum choice is dependent on the application. Microfilters act as the guarantee of quality and this is borne by the application name typically found: final, guard, trap or sterile. Furthermore, the loadings that microfilters are expected to handle are very low, typically lower than 1 mg/1itre.
>>> DOWNLOAD THE FULL PUBLISHED ARTICLE <<<